上記の広告は1ヶ月以上更新のないブログに表示されています。
新しい記事を書く事で広告が消せます。
Tablet: Intuos 6×8
Original Dimensions: 4000× 3000 pixels
Resolution: 300 ppi
Tablet: Intuos 6×8
Original Dimensions: 1400× 1800 pixels
Resolution: 300 ppi
Tablet: Graphire 3×5
Original Dimensions: 1200 × 1000 pixels
Resolution: 300 ppi
スポンサーサイト
スポンサーサイト
Tablet: Intuos 6×8
Original Dimensions: 4000 × 3200 pixels
Resolution: 300 ppi
Tablet: Intuos 6×8
Original Dimensions: 9000 × 4358 pixels
Resolution: 300 dpi
Time taken: about 2 hr. +
20 hr
. +
1 hr
. +
5 hr
.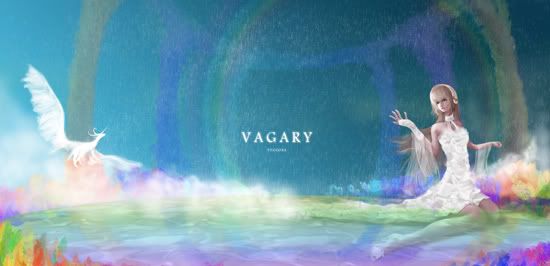 Right at the moment I'm typing and uploading images for this post, this is the first time it comes to my mind that I'd spent so many hours on her clothing. I was really amazed that she has already taken me more than thirty hours and seems going to take more.
  I am still not able to control and choose colors correctly. Especially, when drawing that gown on her, I just hope to drop all kinds, tones, and hues of colors to make this scene gorgeous and magnificent. However, when these colors get together, she looks awful. Thus, eventually, I turn to my favorite white.  
  Still I tried to filled colors elsewhere on this drawing. I tried rainbow, or more correctly, moonbow, and flowers of many colors. It looks extremely strange when I filled all the colors in rainbow into these flowers.
  Nevertheless, thought almost all tries are not so successful, the pattern overlay in layer properties of Photoshop really astounds me. When I was trying to produce those lights on the surface of water, I found that 'Satin' pattern seems works, and it turns out works. With this success and my joyful mind, I add these patterns to her gown, and, amazingly, it still works. At least good enough than I ever thought.
  Although I'd thrown tens of hours on this 'Vagary', hopefully I would like to thrown more on this until she get finished.
  One may click 'more' for the details of this drawing.
Tablet: Intuos 6×8
Original Dimensions: 3960 × 10000 pixels
Resolution: 350 dpi
Time taken: about 4 hr.
Tablet: Intuos 6×8
Original Dimensions: 9000 × 4358 pixels
Resolution: 300 dpi
Time taken: about 5 hr. +
20 hr
. +
1 hr
.